Cocktails & Crocodiles
Marketa is a member of our all-star bartending team, and also happens to be a freelance photographer. When she is not creating delightful libations or running our social media accounts, she is travelling the world, photographing stunning landscapes and some of the world's rarest species on both land and sea. We sat down with her to hear more about her experiences with both restaurant and wildlife photography.
Q: When did you get your start with photography?
A: I studied photography and graphic design at Ryerson. I have been a professional photographer for the last 10 years, but have been photographing for about 20 years.
Q: What is your vision for photography within the restaurant?
A: This is funny! I'm not a food or restaurant photographer. I do mostly wildlife photography and a lot of underwater photography. I dive and work on documentaries, mostly underwater. In school, I took some workshops on food photography.
At Jump we're sharing something we're proud of. There are a lot of subjects to photograph and introduce to our followers, and good photography is great for getting those messages out.
Q: What inspires you or makes you feel passionate about photography at Jump and in your personal work?
A: Here at Jump, being a bartender, I love the cocktails – the different colours, different garnishes. Playing with the lights and the backgrounds, you can focus on different angles and ways to reflect the light on the cocktail. The food is interesting as well, but since I'm not a chef I have a different approach to it. I'm looking at it as a visual display, and how to plate it, while Chef has a better relationship with the textures and ingredients, and how everything comes together.
In my personal work, sharks are my number one inspiration.  I specialize in sharks, crocodiles, and the entire underwater world. It's very different from seeing it on TV – it's a whole new world. I also write for a travel magazine, so the whole world is my playground.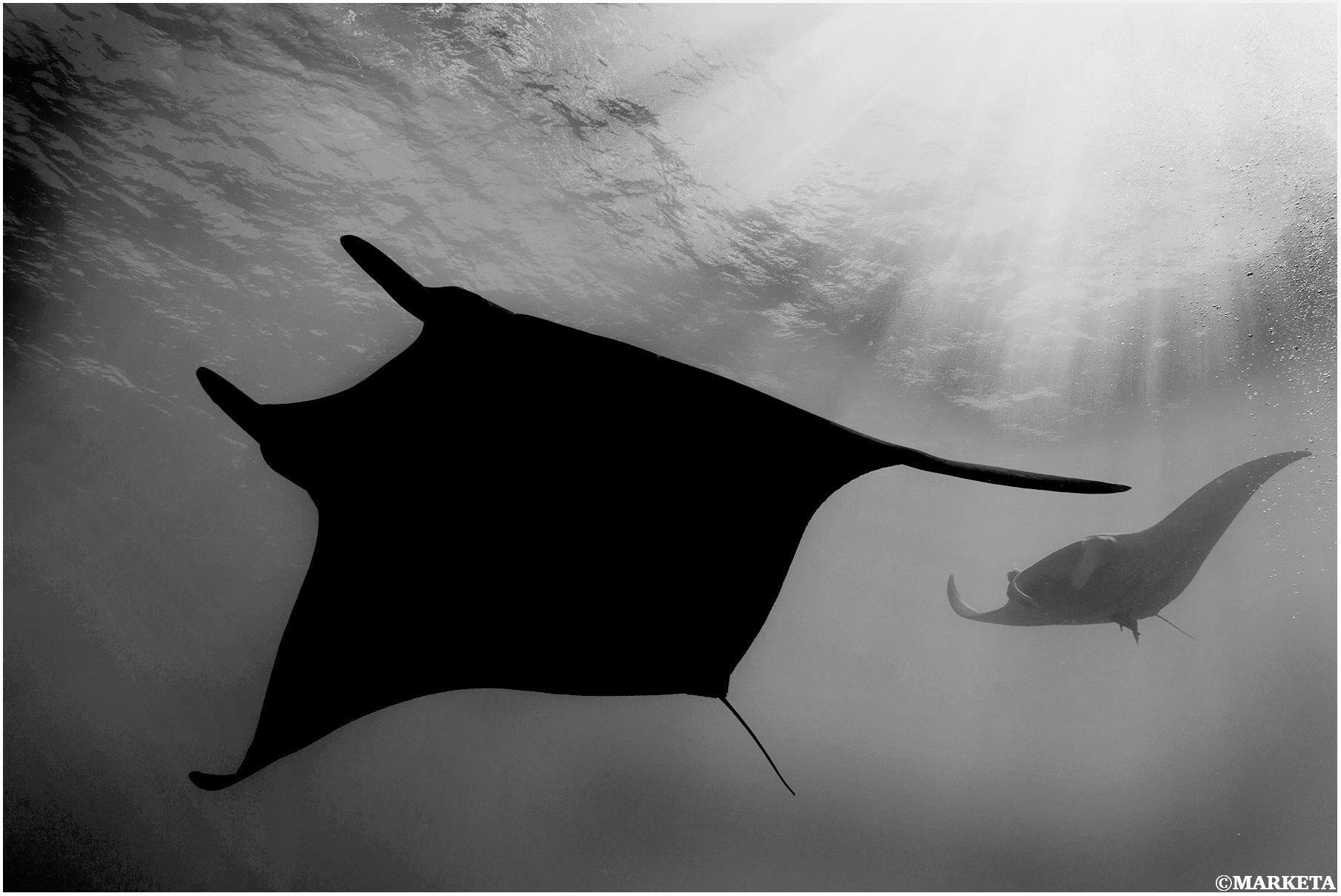 Q: Do you have anyone that influences your work?
A: Lots of famous photographers inspire me, especially National Geographic wildlife photographers. They are unreal. But even looking at social media, going on Instagram and seeing how others in the industry are doing things is inspiring. Seeing what they are doing, what they are passionate about, how they display and arrange the food, the different angles – it's all out there waiting to be explored.
Q: What kind of gear do you use?           
A: Professional photographers are either Canon or Nikon users, and I have Canon cameras. I have four of them, and use different camera depending on what I'm doing. At Jump I use the Canon 5D and I also use my iPhone. I have an iPhone 7 Plus. It has two cameras, and it gives you lots of great options for quick photography and videos.
Q: How do you educate yourself to take better pictures?
A: It's really about practice, and trying different things. Sometimes I have to come into the restaurant on my days off to capture things for social media, but usually it's taking photos while I'm on shift, and I only have a minute or two to capture the image. You can also read up on things to improve your work. There is always a new editing application to make your photos better.
Q: Do you have any tips and tricks to share?
A: Variety is key. In the restaurant, there should always be a mixture of everything there is to offer, including food, drinks, staff, behind-the-scenes and interior shots of the restaurant. Don't make it boring – change it up! The quality of shot is also quite important. If you don't display the colours correctly, the food and drinks will not look appetizing – you have to find the best light!
Q: Do you have photos that are your favourites?
A: In my personal work, my favourites are photos that have been featured in magazines, or that were really hard to get. I spent some time photographing crocodiles, and when you get the perfect shot, that is what you end up having a connection with the most. Also finding hard-to-find species that aren't often photographed.
At Jump, the cocktails are my special thing because I make them. You can play with the different glassware and different colours. Visually it's the most interesting to me. Another favourite is the pasta making videos, and working with the chefs. They call me over to take photos of their creations and want to show off what they do and what is new in the kitchen. It's a good team here.